February 5, 2018
Waffle Iron Tator Tots
By: Karen Choules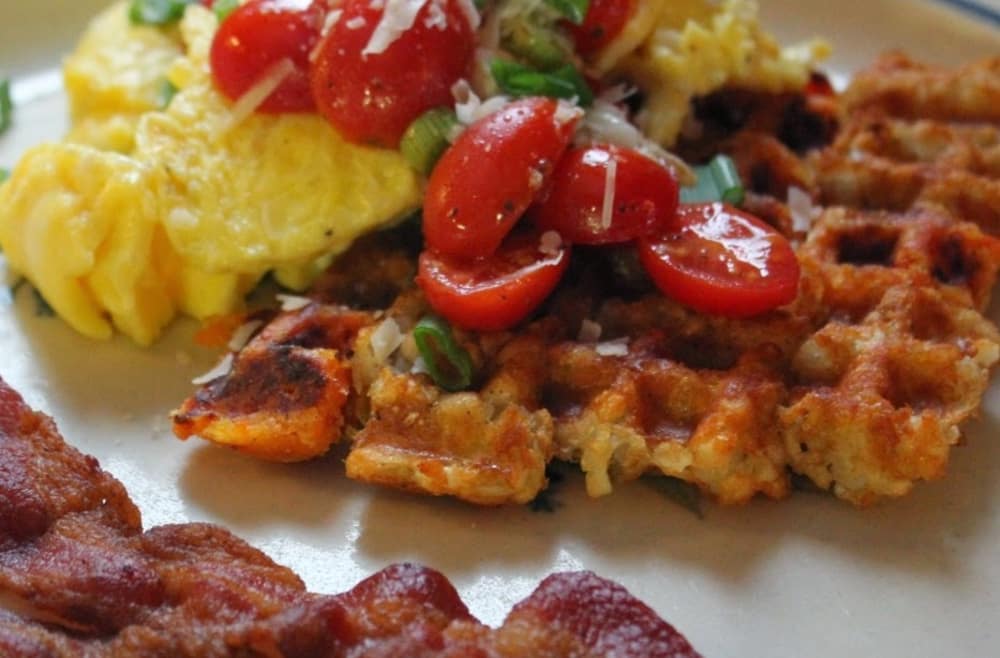 When was the last time you used your waffle iron for something besides 'waffles'? This recipe is worth taking it out for! You can use whatever waffle maker you have on hand. But, you'll need to have a practice run first, as no waffle iron is created equally.
Ingredients:
Tater tots (the original shape works best but you can use other styles as long as they are on the smallish side)
Oil for waffle iron (spray or brush on)
Salt
Pepper
Hot sauce
You can use a combination of regular tots and sweet potato tots for a little twist.
First thing - thaw the tots! Brush or spray the waffle iron lightly with oil. Lay the thawed tots side by side in the waffler, close and cook on high for about 4 minutes. (Every waffle iron is different, take a peek to make sure you're not burning them! If they are crisping up too quickly adjust the temp or the time.)
Open the cover to see if you have any gaps, fill with tots (VERY IMPORTANT STEP), close lid and keep waffling. Total time is about 8 minutes.
When done, flip out onto a parchment paper covered cookie sheet with a couple of spatulas or forks. The tot waffle should slide right out. If not, loosen with the spatula or fork and try again. Immediately season. You can hold these in a 170 degree oven for about an hour. Enjoy!