October 23, 2017
Marion County Farm Loop
By: Karen Choules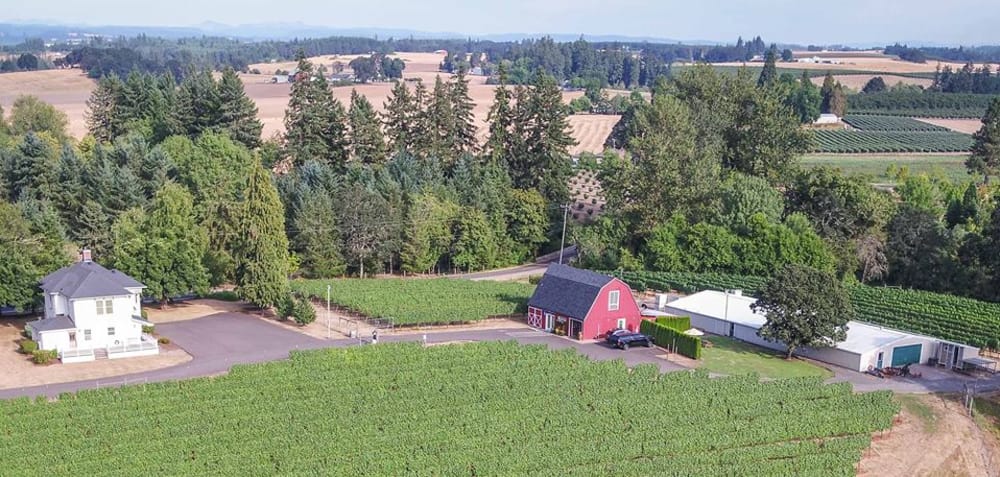 Fall Harvest Season Kicks Off with New Marion Farm Loop
Where can you meet friendly farm animals, pick the freshest produce, sample estate grown wines, and enjoy many more of the authentic experiences that you're coming to Oregon for? On the newly created Marion Farm Loop of course! The 120-mile scenic rural driving route directs visitors to 23 different farm stops in Marion County - the agricultural heart of Oregon's Willamette Valley - making it easy to find the best local bounty.
"Locals and out-of-town travelers will locate producers of fresh vegetables, plump pumpkins, stunning landscape plants, Christmas trees and the latest wine releases on the Marion Farm Loop," said Mary Stewart, Oregon State University Extension agritourism faculty for Marion County.
In addition to serving as a source of products, many farms offer educational and heritage arts programs, classes, tours and more. "By selling products locally, these farms are able to keep their sales closer to home. At the same time, people can meet their local farmer and see firsthand how food and fiber is produced," added Stewart.
The new Marion Farm Loop website features a Seasonality Chart, an interactive map and themed driving itineraries including a Wine Loop, Fresh Produce Loop, and Fall Harvest Loop. "If you only have a short time to visit, just pick out the stop or stops you want to visit that day, and use the interactive map to plot your route," suggests Stewart.
The open months, days and hours of the farm stops will vary. Be sure to check the farm's website, Facebook page or give them a call before you visit.
For more information about the Marion Farm Loop and to request a printed brochure and map, go to www.marionfarmloop.com.
Credit for article to Travel Salem! Picture of Pudding River Cellars & Vineyard.


What's Happening in Silverton, Salem, Oregon & the Mid-Willamette Valley

Enjoy the most Oregon part of Oregon with fresh fall activities. Make your trip or staycation, set your dates, and take advantage of Fall/Winter lower pricing, and book a room at The McClaine House, and take in some of the local Mid-Willamette Valley's major events!


Wineries Thanksgiving Day Weekend Open House
November 24-26.
Various wineries in the Willamette Valley open their doors for tastings and activities Thanksgiving weekend.
Cascade Foothills Wine Tour Thanksgiving weekend.
Christmas in the Gardens - Oregon Gardens begins November 24th and continues thru December.