January 19, 2019
Creative Bathroom Makeover
By: Karen Choules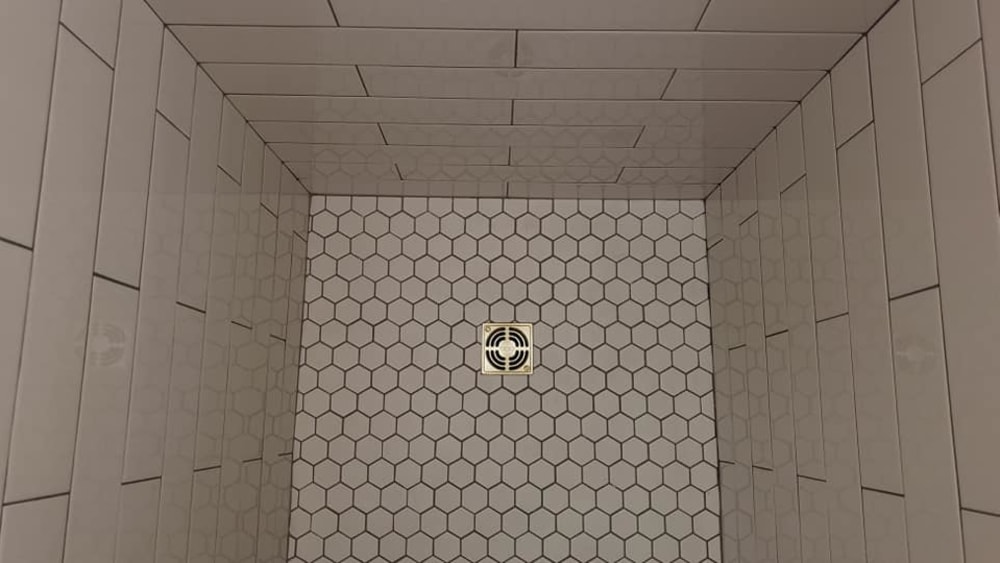 The Terrace Suite's private en-suite got a major update this past December 2018. The claw-foot tub is now decorating the garden beneath the sun porch, and will soon be decorated with Spring/Summer flowers. This guest suite, located on the first level was in need of a walk-in shower, and with space constraints, it required a custom shower job. A new wall was built to house the shower, which turned out to be fairly roomy, with plenty of head room, a small seat, and easy step-in. (We ladies know the importance of a small bench, don't we?) Large subway tiles in biscuit color were used with dark grout to tie-in taupe walls, with white honey comb floor, recessed cut-out, bench top, and brass trim, equals a thing of beauty. The clean lines, brass fixtures that match the existing brass light fixtures give it a rich modern appearance, that marries beautifully with this 1878 Victorian Bed and Breakfast.
The challenge of this shower was fitting it into a space that tapers at the end due to a door, and light switch. It required angling the entrance to the shower so there would be a large enough opening to easy access into and out of the shower. We also included an opening at the top of the new wall to allow light into the space. To avoid getting sprayed with cold water (no one enjoys that), the shower knobs were placed on the inside of the new wall, where a person can turn on the water without completely entering the shower.
Enjoy these start to finish pictures...