February 8, 2018
Cheese Souffle
By: Karen Choules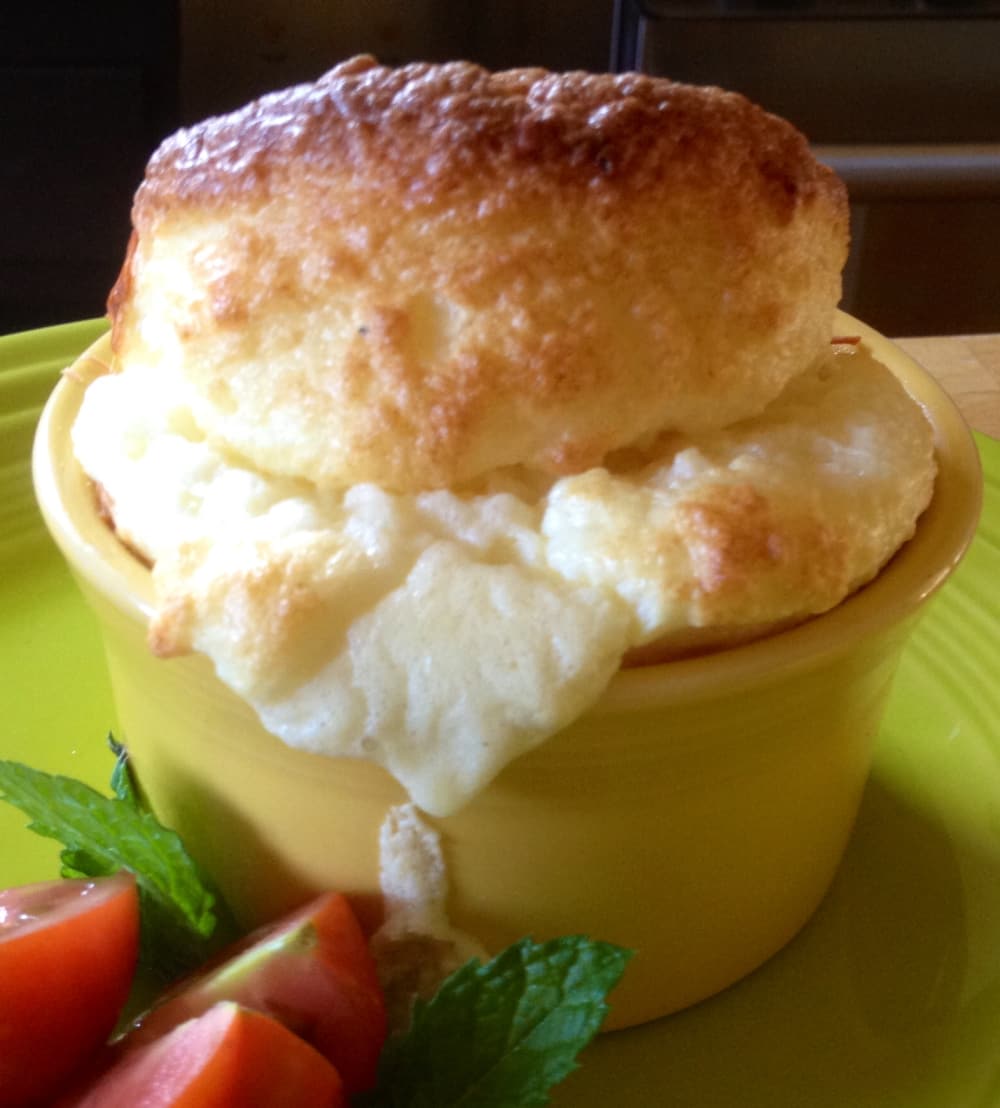 For some added sophistication, try this Cheese Souffle recipe. I promise, its easy! This recipe makes one individual ramkin serving. Use a ramkin that is 2-3/4" high and 4" in diameter, or a straight-sided dish with a 2-cup capacity works.
Ingredients:
2-1/2 tsp butter
1 Tbsp grated Parmesan (it is critical to use real Parmesan)
1 Tbsp all-purpose flour
1/3 cup milk
Large pinch of salt
Small pinch of paprika
1 egg yolk
2 egg whites
1/3 cup grated cheese such as Cheddar or Swiss, tightly packed (I've used Gruyere)
Smear 1/2 tsp softened butter around inside of dish, and sprinkle Parmesan over it. Set aside.
Pre-heat oven 425 degrees.
Melt 2 tsp butter in small pot and stir in flour. Let cook over low heat for a minute, then remove from heat. Pour in milk, whisking vigorously, and return pot to med-low heat to simmer for a minute, stirring constantly as the sauce thickens. Season with salt and paprika. Remove from heat, and whisk in egg yolk.
Put egg whites in a clean bowl and beat until soft peaks form. Add a dollop of egg whites to pot and mix in along with about half of grated cheese.
Fold in remaining egg whites and cheese; transfer everything to the prepared souffle dish.
Place dish on a baking sheet, and set in middle of oven. Turn heat down to 375, and bake 18 minutes until souffle has risen and top is lightly browned. Serve immediately.
Enjoy!