July 2, 2017
Bobbie The Wonder Dog of Oregon!
By: Karen Choules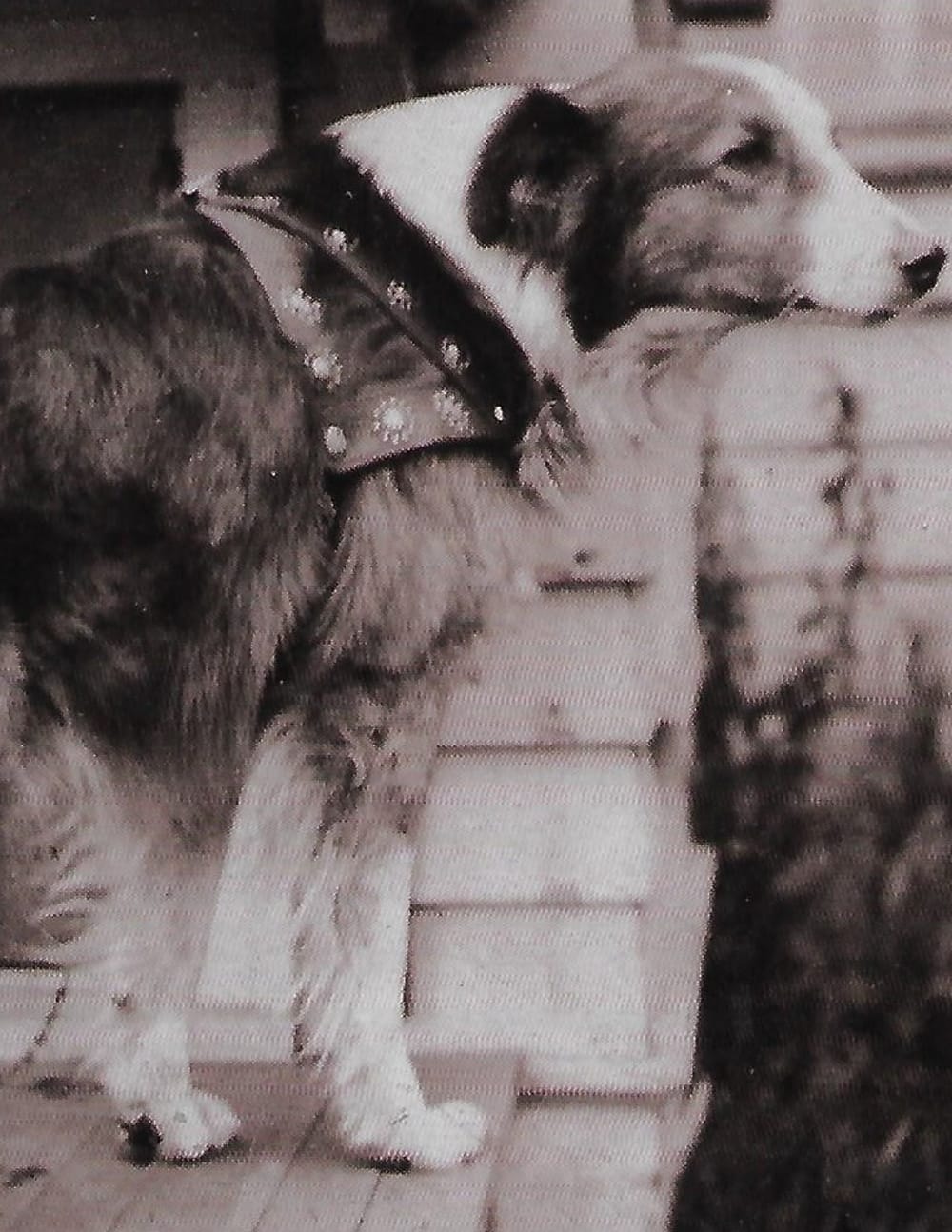 From August, 1923 to February, 1924, Bobby, a Scotch Collie and English Shepherd mix made an incredible documented journey finding his way home from Indiana to Silverton, Oregon. While visiting Indiana with his owners, Bobbie was chased away by a pack of local dogs. After 3 weeks of searching, his family was forced to return to Oregon without him. Six months later, Bobbie walked back into his hometown of Silverton, tired and emaciated. He had traveled over 2,500 miles on paws - through icy rivers, snow storms, and over huge mountain ranges. As his story became known, his owners received many letters from people who had seen and/or helped Bobbie along his cross-country trek.
A Little More of His Story...
Bobby was originally purchased as a puppy to become a herding dog for $5 by the Brazier family for their farm. When he was about 1 years old, his family moved into town where they became proprietors of the Reo Cafe. His family sold him to a friend who would be living on their farm, but Bobby wouldn't stay behind. He soon found the family in town, and would walk into Silverton every Saturday, just to be with the Brazier's, and he would return to the farm on Monday mornings.
By August 1923, it was obvious that Bobbie was not happy without his family, so Mr. Brazier repurchased Bobbie, for 3 times the money. Used to roaming acres of property, he had to learn to change his ways in town. He was a familiar figure outside the restaurant, welcoming patrons, city folks, loggers, mill workers, and their children on a daily basis.
The Braziers decided to take an automobile trip to visit friends and family. Their first planned visit was to Wolcott, Indiana which they arrived on August 15, 1923. This is where Bobbie was chased off by a pack of local dogs, and so began his long journey home. The winter of 1923-24 made his travels a constant struggle, with the onset of harsher than usual weather, many wild animals.
On February 15, 1924, exactly 6 months after he was lost, Bobbie came home! Nova, the Braziers' daughter, was walking with a friend in downtown Silverton near their restaurant, and shocked her friend by saying "Oh! Look" Isn't that Bobby?" On hearing her voice, a thin, dirty dog turned, recognized Nova and nearly flew at her...leaping up to cover her face with kisses while making sobbing sounds of relief and delight (makes me teary just picturing it). Once reunited with his family and safety, it is said that he sought his old bed in the basement, curled up, and for 3 days and night slept the sleep of complete exhaustion.
A Portland home builder, JW McFadden, designed and built a modern miniature bungalow house for Bobbie that was displayed with the hero at the Home Beautifying Exposition in Portland. A policeman stood guard to protect this extraordinary display. After the expo, Bobbie was presented with the deed to his home in a special ceremony.
A Happy Ending...
April 17, 1925, Bobbie became a father and set another record. The newspaper headline reported: WONDER DOG BECOMES PROUD FATHER; Sixteen Pups and All of 'Em Boys!
The Silverton Pet Parade was organized in 1932, and held in honor and remembrance of Bobbie who had passed away at age 6 in 1927.
Credit to Judith Kent, author of Silverton's Bobbie, His Amazing Journey - The True Story
Bobbie's Memorial with a replica of his house located in downtown Silverton, Oregon.